Zip2, PayPal, SpaceX, Tesla, SolarCity and Hyperloop have something in common: the brilliant mind of a South African who has surprised the world for over 20 years. That's who Elon Musk is, one of the brightest minds of the 21st century
Born on June 28, 1971 in Pretoria, the administrative capital of South Africa, Elon Reeve Musk is a South African entrepreneur and inventor with Canadian citizenship, naturalized in the United States. He is founder, CEO and CTO of SpaceX, co-founder, Tesla CEO and co-founder and CEO of Neuralink. He is also President of SolarCity, founder of The Boring Company and co-founder of PayPal and OpenAI. It is the mastermind behind the super fast transportation system known as "Hyperloop". Here is the story of Elon Musk, one of the brightest minds of the 21st century.
Childhood and passion for programming
Elon Musk was born on June 28, 1971 in Pretoria, South Africa. Son of Maye Haldeman, Canadian dietician and model and Errol Musk, electromechanical engineer, pilot and South African navigator. He has a brother, Kimbal, from 1972, and a sister, Tosca, from 1974. His paternal grandmother was British, while his American maternal grandfather. In 1980, after his parents divorced, Musk lived mainly with his father in South Africa. Today, however, he claims to have made a mistake in choosing his father: as an adult he cut the bridges with him.
During childhood, Musk was an avid reader and developed a strong passion for the Commodore VIC-20. He learned self-taught programming and, at just 12 years old, sold the code he created of a video game written in Basic language, called Blastar, to the magazine called "PC and Office Technology" for about 500 dollars. A web version of the game still exists online. Throughout his childhood, Musk was targeted by bullies and even ended up in the hospital when a group of boys threw him from a flight of stairs and beat him until he lost consciousness.
University Path
Musk first studied in private schools, attending the Waterkloof House Preparatory School and Bryanston High School. He subsequently graduated from Pretoria Boys High School. Although his father insisted that Musk go to college in Pretoria, Musk was determined to move to the United States. Knowing that it was easy to get to the United States from Canada, not yet eighteen moved there in June 1989, after obtaining citizenship through her mother.
At the age of 19, Musk was accepted into Queen's University in Kingston, Ontario. In 1992, after two years at Queen's University, he moved to the University of Pennsylvania, where he first obtained a Bachelor's degree in economics, from the Wharton School of the University of Pennsylvania and, subsequently, a Bachelor of Science in physics from the College of Arts and Sciences.
Three years later, Musk moved to California to begin a doctorate in applied physics and materials science at Stanford University, but retired after just 2 days to pursue his entrepreneurial aspirations in the areas of the internet, renewable energy and exploration. of space. In 2002, he became a full-fledged citizen of the United States of America.
From the first company with his brother to PayPal
In 1995, Musk and his brother Kimbal, with the money raised by a small group of angel investors, founded Zip2, a web software company. Musk got contracts with The New York Times and the Chicago Tribune and convinced the board of directors not to plan a union with CitySearch. In February 1999, Compaq acquired Zip2 for $ 307 million in cash and 34 million in stock options. Musk received $ 22 million from his sale for his 7% stake. Musk invests the proceeds from the sale to Compaq to co-found X.com, an online financial services company. A year later, the company merged with Confinity, giving rise to PayPal in its present form. In 2002, when this was bought from eBay for $ 1.5 billion,
The birth of SpaceX and the Mars project
In June 2002, Musk invested $ 100 million to found his third company: Space Exploration Technologies Corporation, better known as SpaceX, of which he is CEO and CTO. This company designs and builds partially reusable rocket launchers (Falcon 1 and Falcon 9) and spacecraft for the orbital transport of people and goods (Dragon). In 2008 SpaceX obtained a contract from NASA for the management of freight transport to the International Space Station and a plan for the transportation of astronauts in the future. Indeed, Elon Musk's vision also includes the colonization of Mars. The US entrepreneur has revealed that SpaceX's goal is to make Mars a colony of Earth.
On May 22, 2012, as part of NASA's "Commercial Orbital Transportation Services" program, Musk successfully launched a Dragon capsule on a Falcon 9 carrier which, three days later, docked at the International Space Station thus becoming the first private company to succeed in this venture. On 7 October 2012, it carried out the first of the 12 launches envisaged by the "Commercial Resupply Services" program, as part of a regular supply service to the International Space Station. In September 2017, Musk presented the "Mars" project with its 31-engine BFR rocket topped with a spaceship capable of carrying at least 100 people.
On February 6, 2018, as scheduled, the new Space X launcher, the Falcon Heavy took off at 15:45 (local time) from pad 39A of the Kennedy Space Center, successfully releasing a Tesla Roadster car. At the time of its inaugural launch, it is the most powerful carrier available in the world with its 22800 kN take-off thrust. The first mission to Mars is scheduled for 2022, it will be the first step for the colonization of the red planet. Musk sees space exploration as an important step in expanding and conserving human consciousness.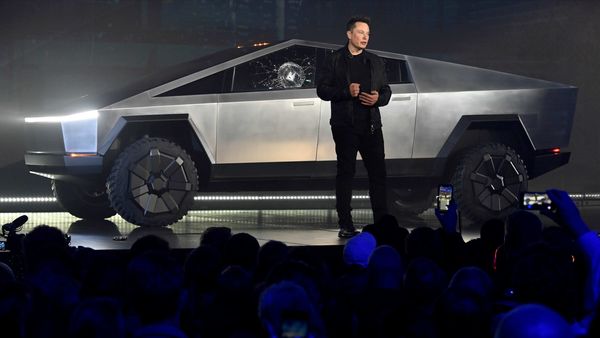 The Passion for Electric Vehicles and the birth of Tesla Motors
In 2003, with an investment of about 70 million dollars, Musk helped found Tesla, a manufacturer of electric vehicles and solar panels and became the CEO and Product architect. His interest in electric vehicles has been rooted in well before the founding of Tesla Motors. It all started when Musk hired Martin Eberhard as CEO, providing virtually all of the capital for the company's first two fundraisers and, from the outset, becoming majority shareholder. Due to the 2008 financial crisis, resulting in layoffs in Tesla, Musk was also forced to take on the position of CEO.
The first electric car to be built by Tesla Motors was the Tesla Roadster, a sports model. The Tesla Roadster has been marketed in 31 countries, for a total of 2500 models sold. Tesla began delivering the four-door Model S on June 22, 2012 after unveiling, on February 9 of the same year, the company's third product: the Tesla Model X. The Model X looks like an SUV, and its marketing it started in September 2015, after numerous postponements due to technical problems.
On March 31, 2016, the Tesla Model 3 was presented, the first model of the house that aspires to a wider audience. The start of production in July 2017 was inaugurated by Musk with the phrase, addressed to Tesla employees, "Welcome to production hell", or "Welcome to hell of production". Initially, production saw several delays, which led to growing media attention on the number of Model 3s produced. In July 2018 Tesla reached the self-imposed goal of 5000 Tesla Model 3 produced per week, a first positive sign about the resolution of production problems.
Fighting global warming with SolarCity
In 2006, Musk inspired the creation of SolarCity, a company specializing in photovoltaic products and services that later became Tesla's subsidiary. In addition to being the main investor, Elon Musk works as the company's chairman of the board.
The CEO and co-founder of this venture is Musk's cousin Lyndon Rive. As with Tesla, the underlying reason that prompted Musk to finance this company (with around 10 million dollars) is the fight against global warming. On June 17, 2014, Musk undertook to build an advanced production facility for SolarCity in Buffalo, New York State. This facility would have been three times the size of the largest solar power plant in the United States and Musk said it will be "one of the largest solar panel factories in the world". Gigafactory 2, for rent in SolarCity, was completed in 2017. SolarCity was taken over by Tesla in late 2016.
In addition to its economic goals, Musk said that the goal of SolarCity, Tesla and SpaceX revolves around the ideal of changing the world and humanity. Among others, it aims to reduce global warming through the use of renewable energies and reduce the "extinction risk" of mankind by establishing a human colony on Mars. Through SpaceX, it also aims to give Internet access to the whole Earth thanks to Starlink satellites.
The Hyperloop Project
In August 2013, Musk and a small group of Tesla Motors and SpaceX engineers published a preliminary draft of what would later be renamed "Hyperloop". This project, initially called "Alpha", was a hypothesis of futuristic technology for the high-speed transport of goods and passengers inside low-pressure pipes, in which the capsules are driven by induction linear motors and air compressors. .
According to Musk, Hyperloop could revolutionize the way of traveling: it would in fact represent a "fifth mode" of transport, an alternative to ships, planes, cars and trains. A Hyperloop could allow you to connect Los Angeles and San Francisco in 35 minutes. The first public test was carried out in May 2016 in the Nevada desert. A small 3-meter long carrier was launched on the tracks for about 2 seconds, reaching a speed of 187 km / h. The system is currently being studied by Hyperloop Technologies Inc., Hyperloop Transportation Technologies and the Canadian Transpod.
The same year Musk founded The Boring Company, an infrastructure and tunnel construction company, with the aim of creating an underground tunnel network to reduce traffic. Tunnels are currently planned in Los Angeles, Baltimore and Chicago.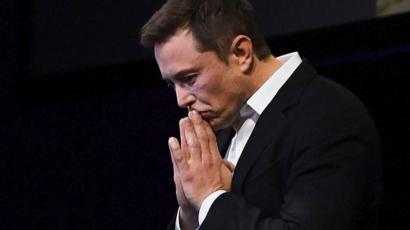 Artificial intelligence at the service of humanity
In December 2015 Musk announced the founding of OpenAI, a non-profit research company focused on artificial intelligence. The company aims to develop safe and beneficial artificial intelligence for humanity. By making AI accessible to everyone, OpenAI intends to "tackle large companies that can earn too much power through the possession of super-intelligent systems dedicated to profits, as well as governments that can use AI to gain power, but also to oppress their citizens. " In February 2018, Musk left the company presidency to avoid conflicts of interest with his role in Tesla, while remaining a donor.
In July 2016 Musk co-founded Neuralink, a neurotechnology startup focused on developing neural interfaces, to connect the human brain with artificial intelligence. The company, which is still in its early stages of development, is focused on creating neural interfaces that can be implanted in the human brain. These devices could improve memory and allow more direct interfacing with IT devices.