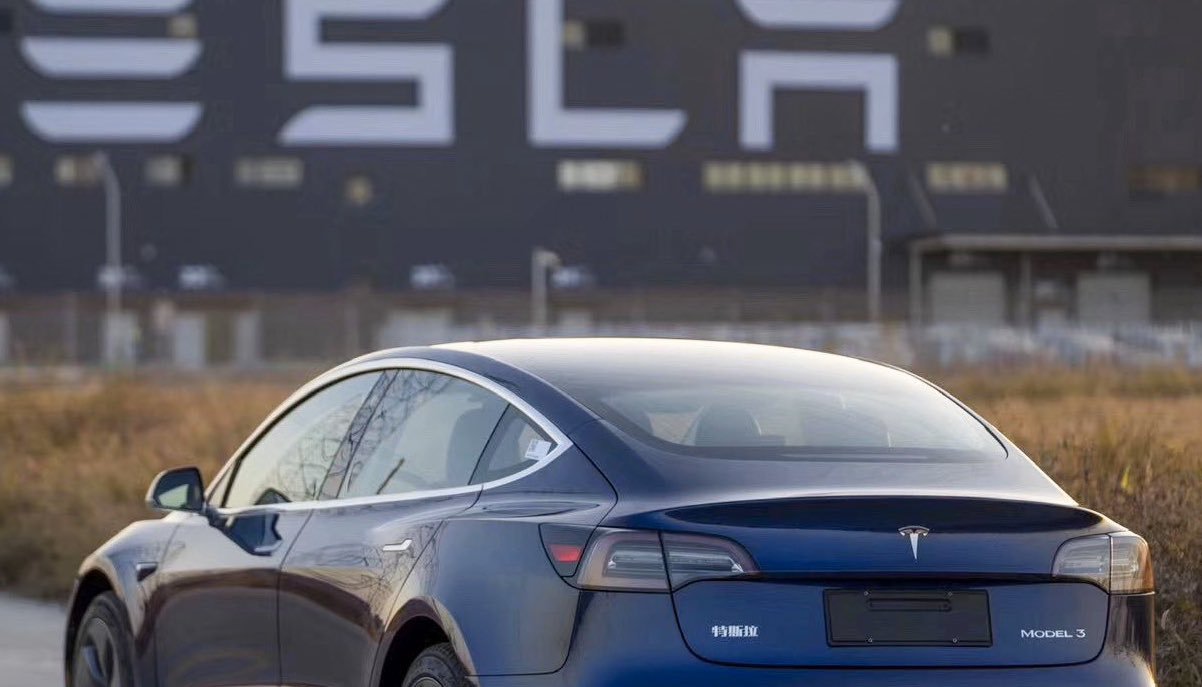 How many years is Tesla ahead of the competition? This question concerns many sub-aspects to which there are more answers. But at least in the case of battery technology, there can be a fairly concrete distance: Tesla should begin to manufacture Model 3 in China with unknown low-cost LFP battery cells in the next few weeks , supplied by the local partner CATL – the cost is only 80 Dollars per kilowatt hour in the finished battery pack. Previously, General Motors (GM) had also announced that it would get under $ 100 for batteries together with LG Chem. According to the market research company BloombergNEF, this is likely to last until 2024.
CATL with Tesla four years ahead
That would mean four years ahead of Tesla, at least over a big competitor from the United States. And LG Chem also supplies Volkswagen and Mercedes, for example, which would be similarly behind in terms of costs.
In addition, the LFP battery from Tesla and CATL should only represent a small part of Tesla 's comprehensive battery plans , the presentation of which CEO Elon Musk has postponed several times, most recently this June. It has already been leaked that CATL will probably produce several different battery types for Tesla, at least one more from the coming year; the LFP cell should also be made more durable and dense. You may also play Tesla patents for chemistry and production , a role so that the special cells and batteries would not buy for everyone or only for a license fee to Tesla.
According to a local Twitter user , China's Ministry of Economic Affairs has published car information with data on the version of the Tesla Model 3 with CATL battery for a short time this week; for unknown reasons, but probably not because of the Tesla, they then disappeared from the website again. But CATL had previously indicated that it would supply the Gigafactory in Shanghai from July – there was even talk of unlimited quantities of cells for Tesla .
Price for Tesla under $ 100
In a current Reuters report, in which concrete parts of Tesla's large battery plan were probably published for the first time , the costs of the CATL batteries are given at only $ 80 per kilowatt hour – mind you at the level of the finished packages, not of cells that even should only cost $ 60 per kilowatt hour. That would be a huge rate down below the $ 100 mark, which even Tesla considered a further target.
CATL and Tesla Push Battery Costs to New Low | BNEF $TSLA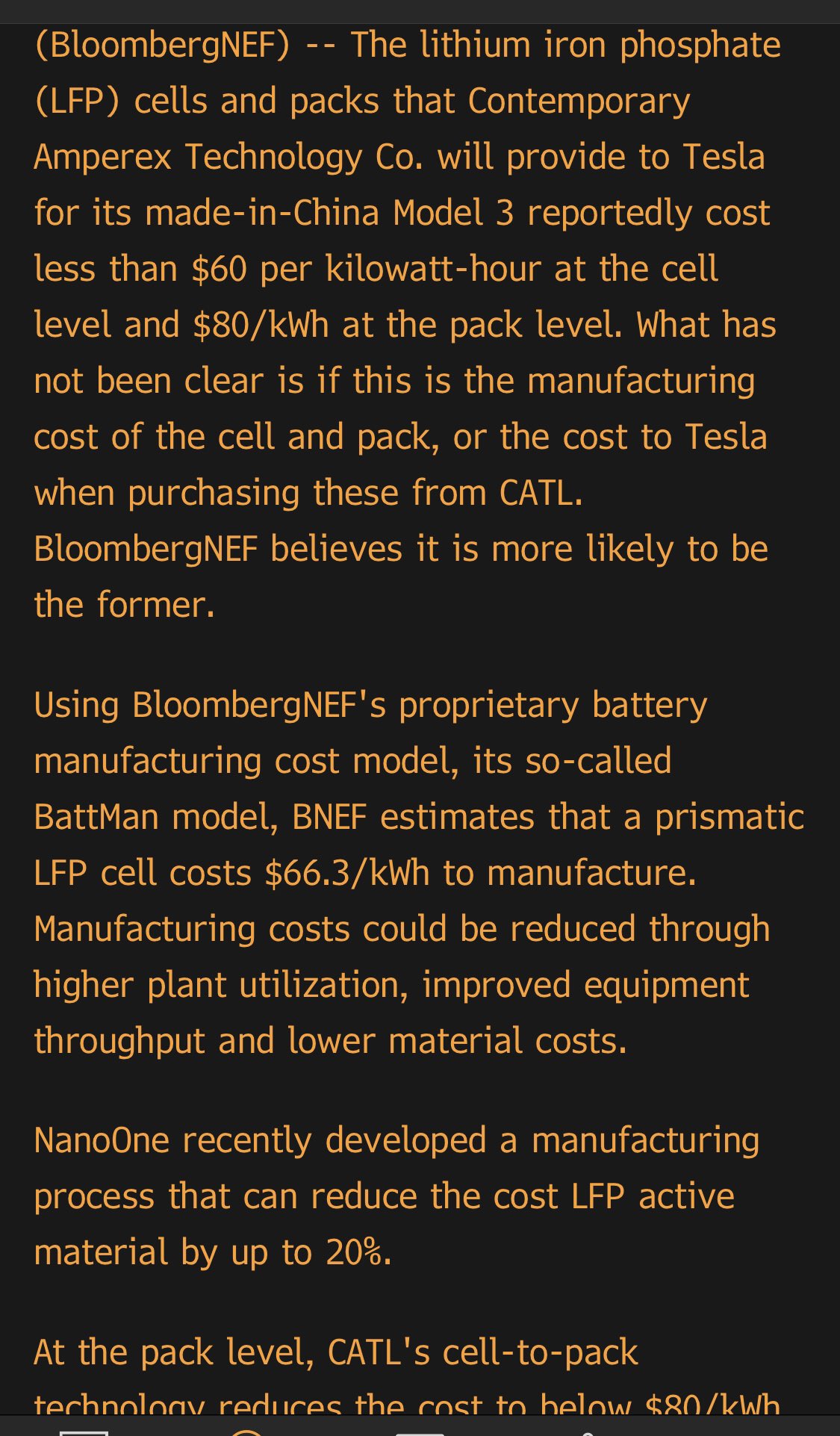 115Twitter Ads Info und Datenschutz36 Nutzer sprechen darüber
According to a Twitter quote, market researchers from BloombergNEF are currently writing that $ 80 per kilowatt hour means the production costs at CATL, not the purchase price for Tesla. Still, a price tag of under $ 100 sounds realistic. One of Tesla's many ambitious goals would actually have been achieved this summer if, as planned, the first Model 3 in the standard range plus version with a CATL battery from the China Gigafactory rolled out.
Like Tesla, just a few years later, its US competitor GM has also started to develop pure electric cars based on new cell chemistries researched together with LG Chem with little and later no cobalt. The cost target was given as $ 100 per kilowatt hour, GM did not mention any dates. According to a recent report, BloombergNEF assumes that this technology will not reach the mass market before 2024.