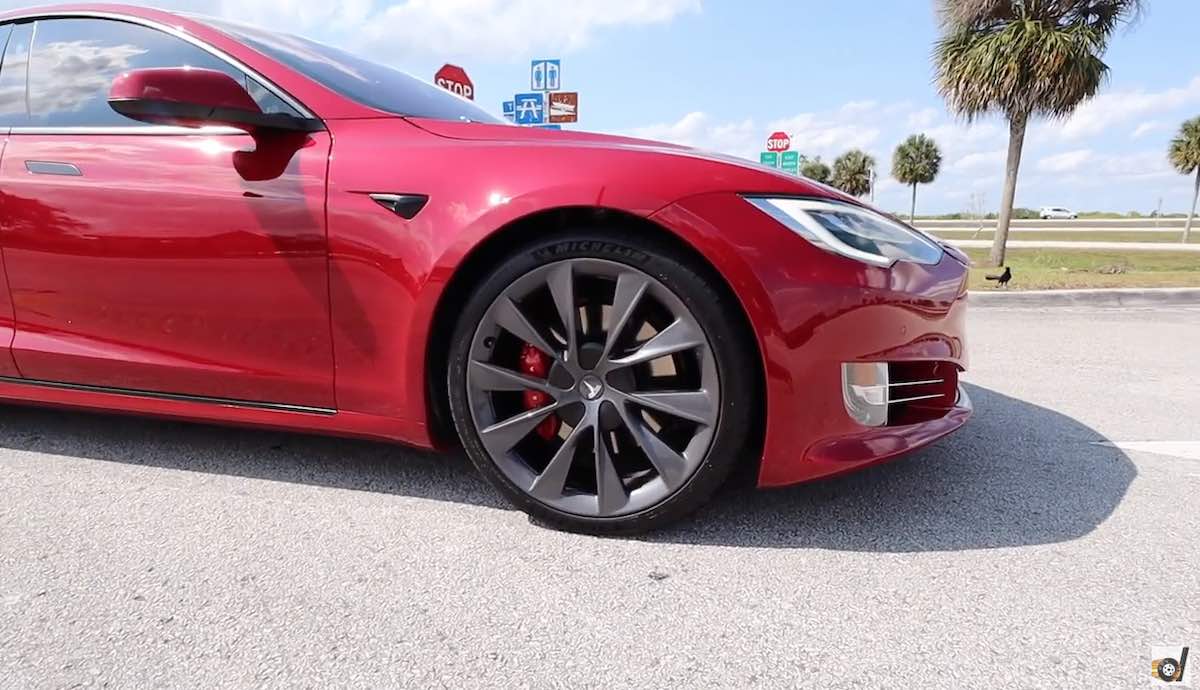 In a list of a US car portal that was somewhat arbitrary, even according to the author, the electrical Tesla Model S Performance, which is also not lacking in awards, received an unusual honor: it became one of the ten most important modern interpretations of American "muscle cars "Chosen from the 1960s. Usually this term is reserved for beefy and relatively cheap two-door V8 engines with rear-wheel drive. But for the Tesla, the Edmunds portal was an exception in several ways.
Tesla at the bottom of the muscle list
Otherwise, the author, according to the editors a long-time expert for the motor vehicles still popular in the USA, was not too strict. Despite the willingness to deviate from the pure teaching, which is otherwise expressed, among other things, by the inclusion of the Japanese six-cylinder Nissan GT-R, the Tesla remained the only electric car on its list. A little ashamed, she also placed the Model S Performance in the last of ten places. It should leave all other candidates behind at the traffic lights, which is a not unimportant criterion in the classic category.
At the very front, however, is a car that actually fulfills the definition of muscle cars almost exemplary, because it shaped the class: the Ford Mustang, here in the modern version as the Shelby GT500, as it should be with (albeit relatively small) V8 combustion engine and of course without all-wheel drive. Edmunds reports his quarter mile time at 11.3 seconds; the Tesla Model S Performance now only needs 10.45 seconds for this route . The Ford impresses with "one of the highest consumption levels that we have seen in a modern car for a long time", which is not climate-friendly, but historically appropriate.
Model S as a muscle car with space
Places two and three are occupied by two other US models that also have direct predecessors in the 1960s: Dodge Challenger Hellcar and Chevrolet Camaro, both also with V8. The Dodge Charger SRT only comes fourth because, like the Tesla, it has two doors too many. The four-door combustion roar is praised for being suitable as a family car.
For the Model S, this of course applies to a much larger extent, of course, but it is not necessarily a typical quality of muscle cars. But for more variety or because there are simply no longer enough genuine successors to the classics to choose from, even more alien models came on the list. With the Lexus RC F, for example, the choice fell on another Japanese, and even the four-door and tall Jeep Grand Cherokee Trackhawk is there, according to the rule, which the author invented: Everything with a Hellcat engine is a muscle car. And as the Tesla shows, apparently also an electric car that shows all the direct members of the class the non-existent exhaust pipes.