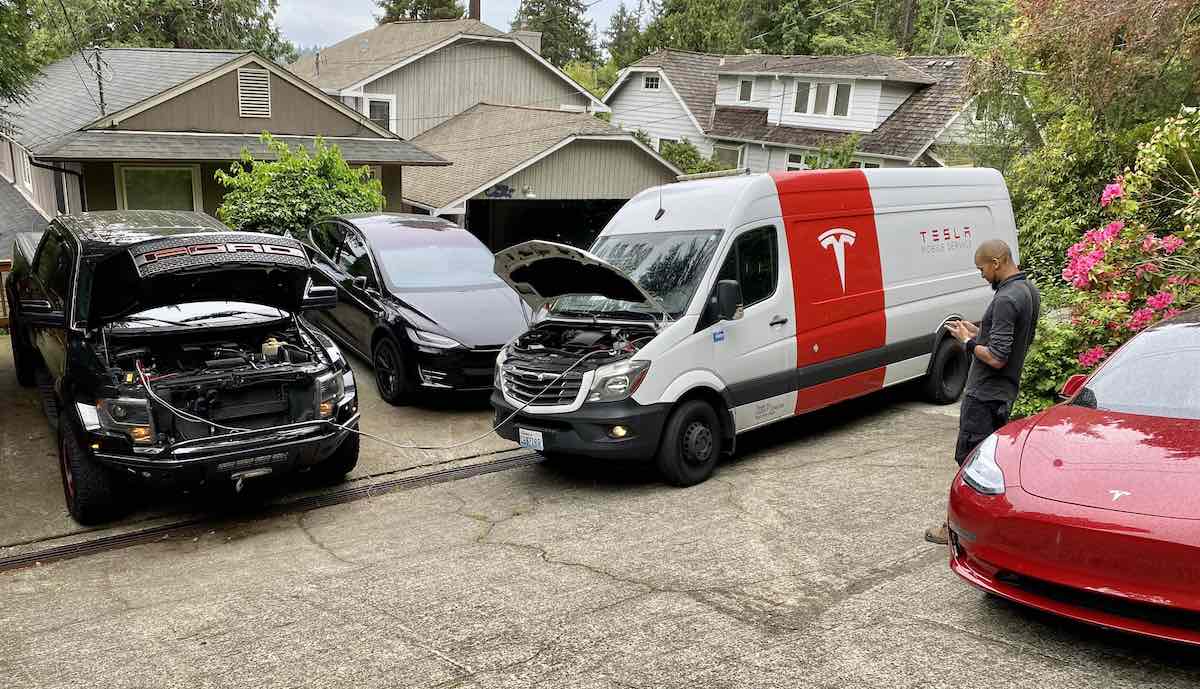 Tesla's still relatively thin service centers mean that some customers have to drive far if there is something to be repaired on their electric car. However, Tesla relies on little physical presence anyway and has therefore been offering a mobile service for many repairs for some time, which employees do at the customer's site. The owner of a Model X and a Model 3 from the USA is now reporting a particularly enjoyable experience with one of the mobile Tesla helpers.
Two Teslas plus a Ford pickup
"Many thanks to Ryan from Tesla Bellevue, who not only changed my tires at home, but also gave my F-150 jump-start," wrote Twitter user @MatthewDR on Twitter last week. As the blog Teslarati reports , the Tesla service should only replace a damaged tire on the Model 3. But after struggling along the narrow and steep path to the owner's house with his workshop delivery van, he immediately took care of the Ford pickup.
As the owner of all three cars Teslarati said, he is an absolute fan of electric cars, but still needs his Ford F-150 for some transportation tasks. This has a certain symbolic power, because Tesla has declared this popular combustion pickup to be the measure of utility for its alternative cyber truck . In fact, the Tesla and Ford owners now said that as soon as the Cybertruck they ordered was there, they would do without the Model X and the Ford combustion engine.Matthew Donegan-Ryan@MatthewDR
Thank you Ryan of @Tesla Bellevue for not only replacing my tire at my home, but also jump starting my F-150 (dead battery from lack of use), and navigating my crazy steep driveway #tesla @elonmusk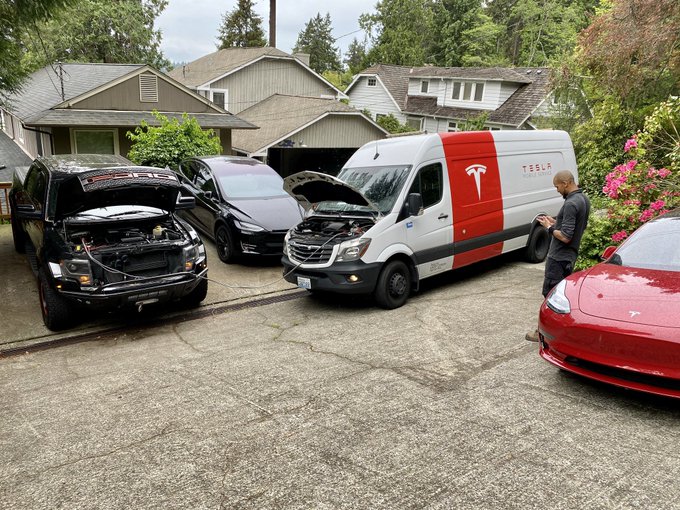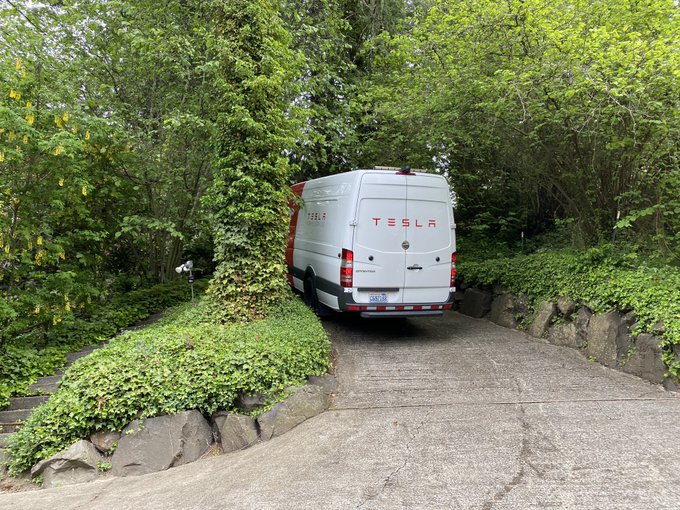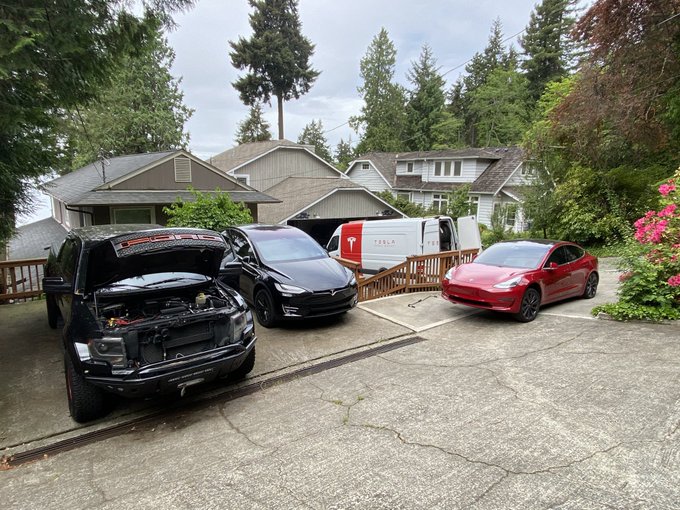 But he still has the traditional pickup just in case , the simplest version of which the Cybertruck easily carried with him to the rear in a tug of war filmed by Tesla . But the Ford is driven only a little, and even less due to the latest corona restrictions. So his starter battery was empty and the Tesla technician, after supplying the Model 3, agreed to give the F-150 a jump start.
The helper may have had a certain understanding because Tesla sometimes sends its mobile workers away in their own electric cars . Frequently, and in this case too, Tesla itself uses normal combustion delivery vans.